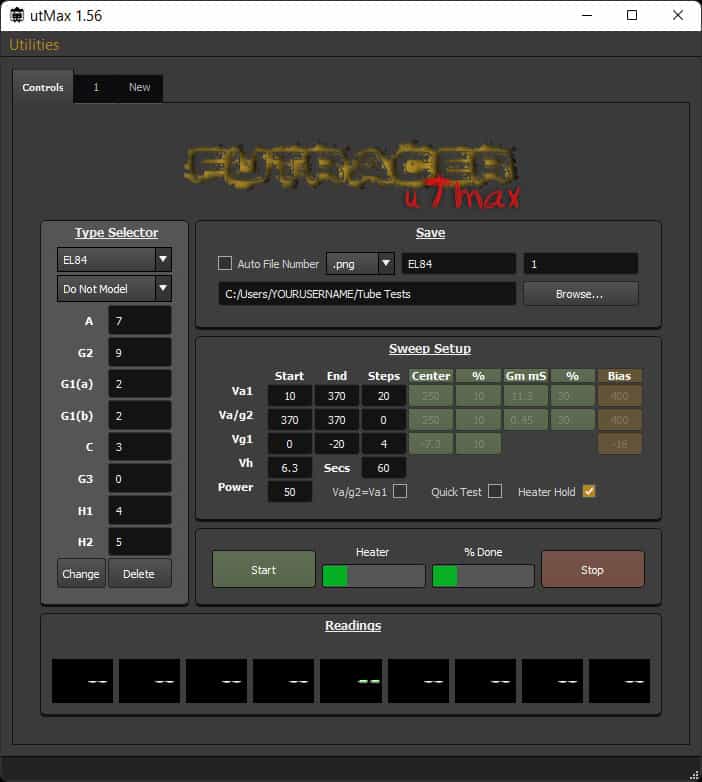 The FUtracer – A Better Tube Curve Tracer
What is the FUtracer? The FUtracer is a tube curve tracer designed to work with your computer. Now you can get consistent and repeatable results.
The Tube Socket PCB
The tube socket board is setup for you to test (from left to right): 12AX7 etc., EF800 etc., EF86, EL84, EL34/6L6/6V6 etc. You can also create your own tube configuration if you prefer.
External PSU PCB
To keep things safe and simple, the FUtracer set includes a PCB to connect an external power supply and protect your tube tester circuit.
If you're a vacuum tube enthusiast, or a musician that loves tube amps, get yourself an FUtracer set. We have BOMs with all top quality parts listed that you can purchase directly from your favorite supplier. Build it, and enjoy.
Get Your FUtracer!
If you'd like to get started with your FUtracer project, you can contact support@futracer.com for more information and pricing. The website will eventually be updated with a shopping cart for direct purchasing, but until then, email it is.