FUtracer GUI INSTALLATION
WINDOWS:
1. Download and unzip FUtracer_GUI.zip into your home directory i.e., \Users\YourName\. This will create a folder named utMax_files. Note: This folder name is mandatory, and the GUI will not function if it is incorrect.
2. In the folder utMax_files\tracer_program_files, you will find the executable uTmax.exe. You can create a shortcut and add to your Start menu, if you wish.
Data File
You may be asked to select your tube data file. Browse to the FUtracer_GUI folder and select the data.csv file.
Theme Options
If after installing the GUI there is no theme selected / the GUI looks weird, you may need to select a theme. You can change the them of the FUtracer GUI to one of three options. The default, pictured above, is the "Dark Theme." There are also options for Darker Theme, or Light Theme.
To change your theme: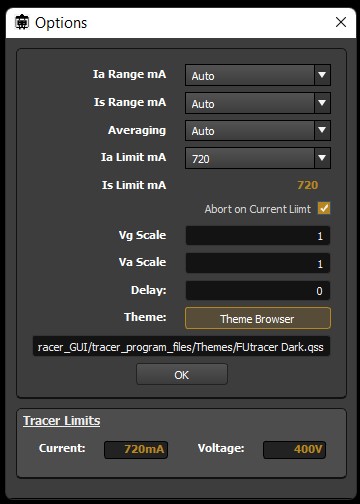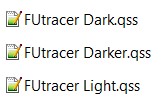 After clicking the "Theme Browser" button, you can choose one of the 3 .qss files listed above to switch themes. If you have css programming skills, you can customize your own theme as well.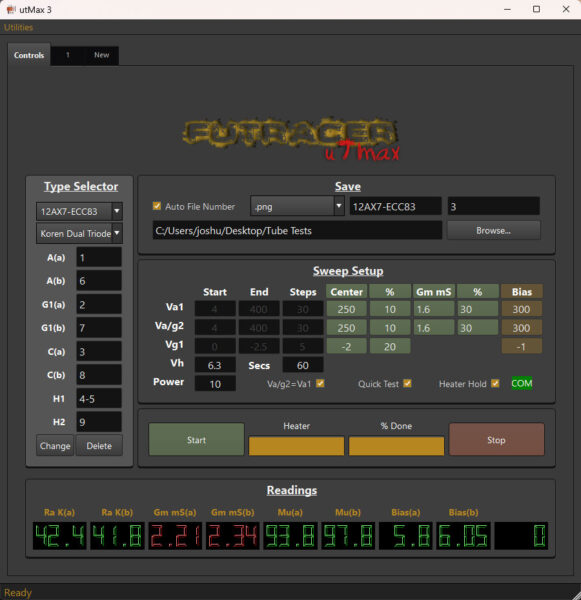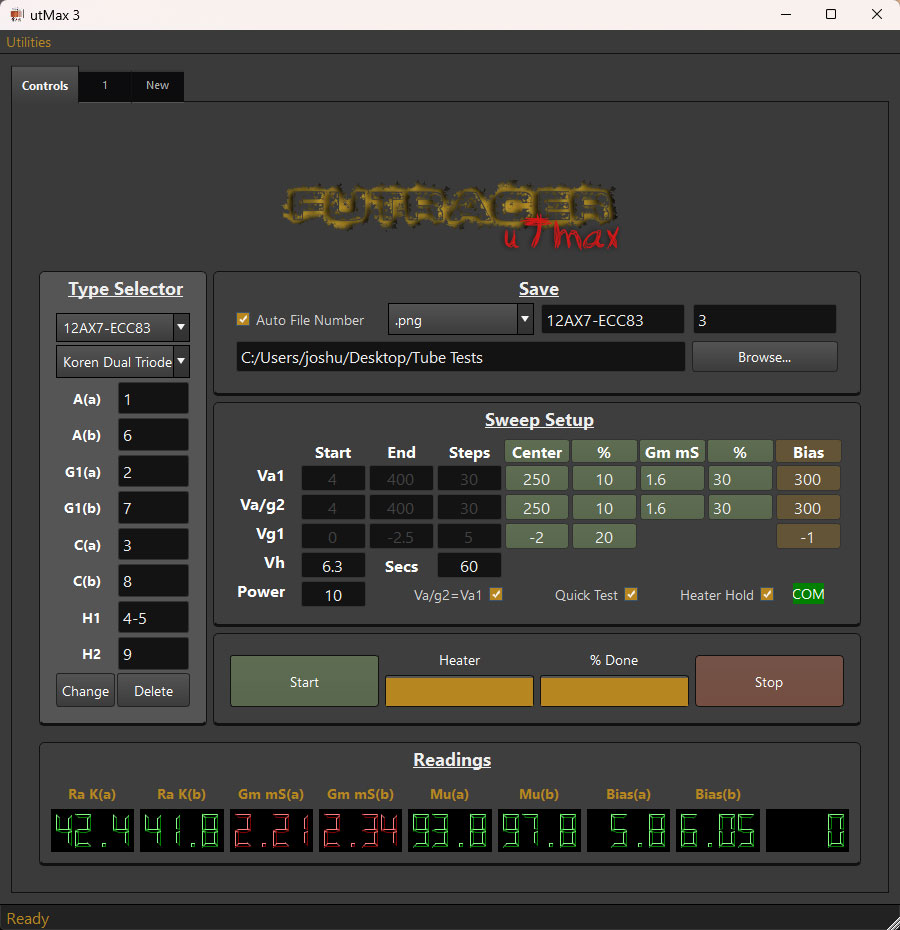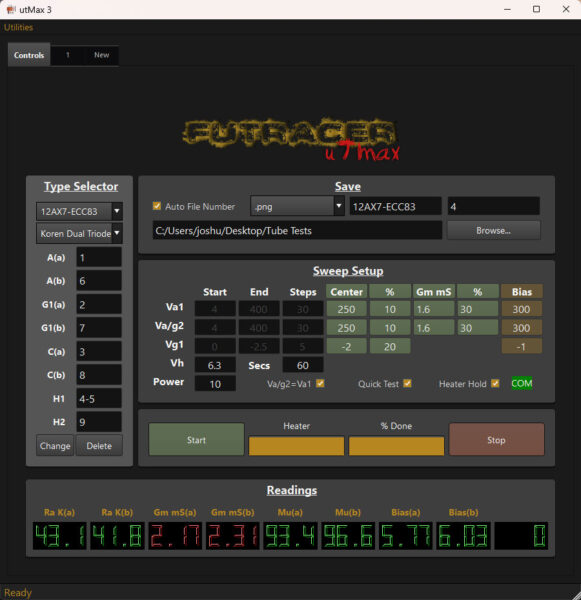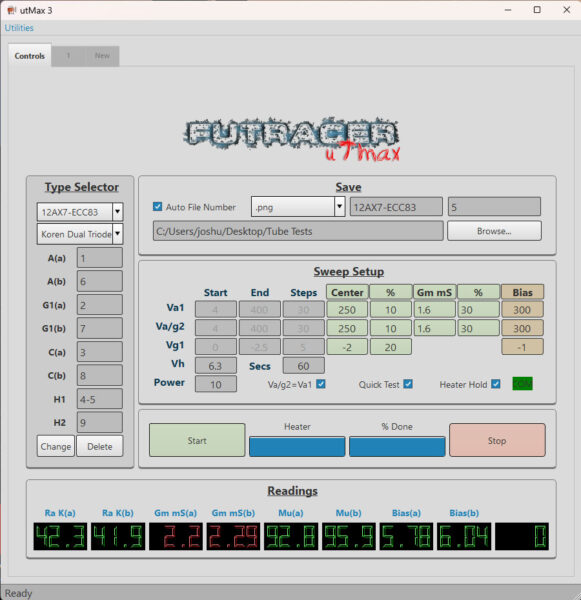 COM Port
Select the desired COM port using the COM pull down select box in the debug/Communication dialog window (Utilities -> Debug). You can test communications using the 'Ping' button. Hit 'OK'